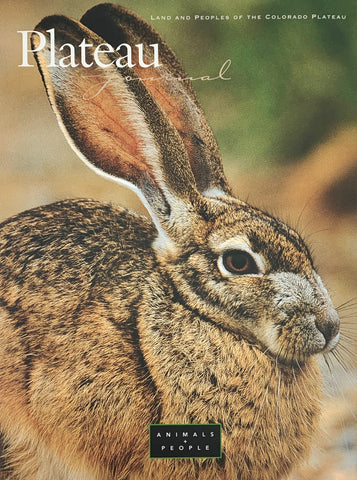 Plateau Journal: Animals and People
Plateau Journal: Animals and People
Authors: Scott Thybony, Peter Friederici.
2002, Volume 6, #2
"Some animals we relate to only in our imaginations; a field biologist receives an unexpected gift in a pair of entwined rattlesnakes that become a healing talisman as he recovers from injury; Do prairie dogs talk? & Objects from the Museum of Northern Arizona celebrating animals of the Southwest."
Plateau magazine is dedicated to inspiring and educating readers by showcasing the scientific, artistic and cultural wonders of the Colorado Plateau region.

 A publication of the Museum of Northern Arizona
---
We Also Recommend