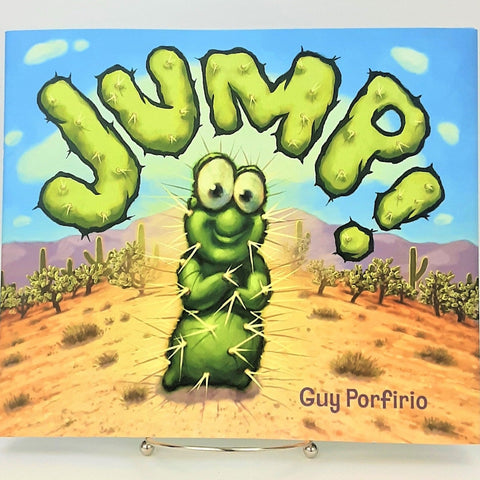 Jump!
Author: Guy Porfirio
From the author's website:
"Just when Barb, a clever cactus with a sense  of adventure, thinks that nothing ever changes  in the desert, she takes the leap of a lifetime. Join the most exciting jumping cholla you'll ever meet as she sets off on an amazing adventure."
Details: Hardback
---
We Also Recommend