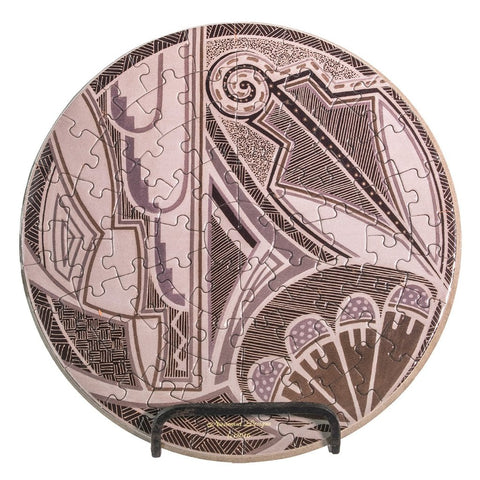 "A Life Prayer" Puzzle by Monica Nuvamsa
Artist: Monica Nuvamsa
Cultural Affiliation: Hopi, Acoma, Havasupai
About the Artist: Monica Nuvamsa is a Hopi artist from the Hopi village of Songoopavi. 
A Journey of Life puzzle series is based on artist Monica Nuvamsa's pen and ink drawings of the same name. Inspired by life experience, the four images map a journey that spans 2 years from 2013 to 2015. The images depict spiritual growth and strength. 
Details: 72 pieces, 7 3/16" diameter. 
---
We Also Recommend